Hey Quicc creators!
It's Jason 🔥 here, you may have read my product updates or chatted with me on support in the past, and I am so excited to share some noteworthy Quicc updates with you!
First - You might have heard that we just celebrated Krissy Buck's (our CCO) journey into her own entrepreneurial path with #thedigitalneighborhood last Friday!  I can speak for our entire team in saying we will all miss her daily memes, creative mind, and all the incredible work she has done directly with each of you at events and online.  We are excited to see her bring the knowledge and experience of community to so many more people in 2020! 💪 I am excited to take this time to be more engaged and involved in the community as we build into our Spring season of events and travel!  If you are going to be at SMMW 🏖️ or Atomicon, 💂♂️ be sure to keep an eye out for us and some of our big product announcements around those events.  There are several updates that will happen before then, but we have a 2020 vision that will; Blow...Your...Mind!
Second - We will be announcing some major partnerships this year with companies that you may already be using alongside Quicc and we hope to make your video content creation/management workflows even faster. ⚡⚡ In the 8 months since launch, we have already saved video content creators nearly 500,000 minutes of their time in captioning post-production! 🥳
Let us know who you would like to see Quicc partner with in 2020 to make your workflow that much faster!  If you and your fellow users feel strongly about the collaborative potential of Quicc and any other service providers, we will certainly explore it. Finally - Thank you again for being an incredible group of creators.  We know that we may not always get things right, but we will continue striving to bring value and build Quicc to maximize its benefit to you.  2020 is panning out to be an incredible year for video creators and we are excited that you have chosen to include us in that journey with you! We can't say it enough, without this community, Quicc wouldn't exist!
If you have big wins, announcements, or any questions or concerns, please let me know.  🎉 Have an awesome 2020! 🎉
Jason Toevs Co-Founder & CTO (I like cats.)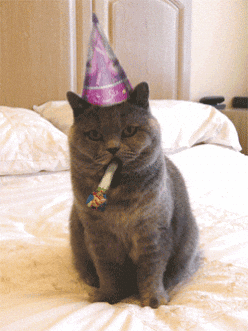 ---